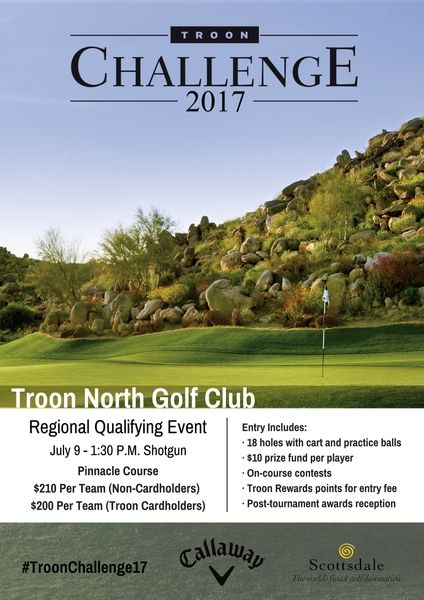 Regional Qualifier Format
The event format is a two-person modified best ball (shamble). Each player hits a tee-shot, the team selects the best tee-shot and each player plays their own ball from that point until it is holed. The lower of the two scores is the team score for the hole.
There will be a Gross and Net Division at each Regional Qualifier. Teams must declare which of the two divisions they would like to compete in upon registration. To compete in the Net Division, each team participant must provide a verifiable handicap. 50% of the Handicap Index will be used to calculate the course handicap for players in the Net Division.
Additional Information
Teams can be comprised of two men, two women, or one man/one woman

Teams may enter multiple Regional Qualifier events to try to qualify for the Finals

Men will play approximate yardage of 6600 yards

Women will play approximate yardage of 5200 yards

Please note that the Troon Challenge is for amateurs only. Active PGA members or other golf professionals are not eligible to play
A minimum of one team in both the Gross and Net Divisions at all Regional Qualifiers will qualify for the 2017 Troon Challenge National Finals in Scottsdale, Arizona!